Exhibition of the awarded photographer Satellite picture festival, contemporary picture making until November 21, 2021, 1 Pierre Gautier square, 06300 Nice, daily open except Mondays (10am - 12.30pm, 1.30pm - 6pm), ticket full price : 5€.
Since the end of the 19th century the Mexican people move to United - States for finding jobs. They let Mexico escaping misery and violence involve by drug dealing. This immigration becomes to be higher in the 1920's and the Americand admnistration builds the "Bracero" program (1964) for trying to jugulate the problem. In 1986 a special patrol has even been created but without any success. The photographer Florent Meng feels an interest about this situation because his work deals with the connections between customs or stories and people living in an area. Florent Meng begins working along the border between the state of Somora (Mexico) and Arizona (United - States) in 2016. His highlighted work is divided in three chapters. The first names "Trails of Sosobe" invokes one of those trails. The second "The ghosts whisperers" gives a face to the diseppeared people during the trail and the third "The crossers" underlines the part playing by people helping settlers.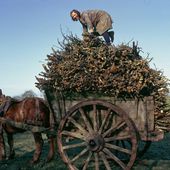 Madeleine de Sinéty - l'oeilduphotographe
The Madeleine de Sinety artistic career is leaded by hazard. This artistocrat begins by being graphist at the end of the 1950's in some papers and gets married with an high up American civil ...
https://loeilduphotographe.over-blog.com/2021/06/madeleine-de-sinety-7.html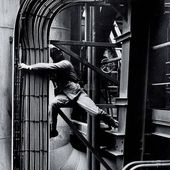 Sebastiao Salgado, declarations - l'oeilduphotographe
Exhibition at the Nice Photography Museum, 1 Pierre Gauthier square, 06000 Nice, daily open except Mondays (11am - 6pm), phone : 04.97.13.42.20 The Nice Photography Museum organizes a restrospect ...
https://loeilduphotographe.over-blog.com/2021/06/sebastiao-salgado-declarations-2.html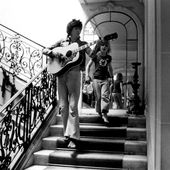 The villa - l'oeilduphotographe
Exhibition for the Dominique Tarlé pictures at the art gallery de l'Instant until September 19th 2021, 58 Gioffredo street, 06000 Nice, daily open (11am - 7pm), admission free. After the May 1968 ...
https://loeilduphotographe.over-blog.com/2021/07/the-villa.html