Elise Mazac (Mazaccio) and Drowilal comes from Aveyron and meet themselves after Fine arts studies in Paris. They have buit their own culture far from big museums watching tv series like X - Files or M6 shows or spending time surfing on web sites like TMZ or Instagram building a world leaded by humor. Introduces as photographers they don't make any pictures because they just takes the control of news magazines pictures and twist them for creating their famous "collimages". This technical follows the Pop Art way of doing like John Baldessari or Roy Lichtenstein demystifying famous people showing them following activities as ordinary people do. Mazaccio and Drowilal break the Warhol theory about fame.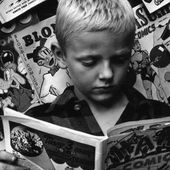 New - York, the picture making laboratory - l'oeilduphotographe
The invention of the Leica camera in 1925 a speed, an usefull and discreet machine gives new opportunities to many photographers helping them catching ther energy of crowds or cities. The French and
https://loeilduphotographe.over-blog.com/2021/05/new-york-the-picture-making-laboratory.html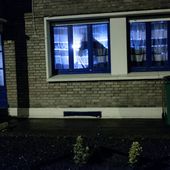 Nicolas Portnoï - l'oeilduphotographe
The photographer Nicolas Portnoï works on social and political topics but he also investigates unknown territories. He follows the Martin Parr and Henri Cartier - Breeson way of doing for building a
https://loeilduphotographe.over-blog.com/2022/04/nicolas-portnoi-3.html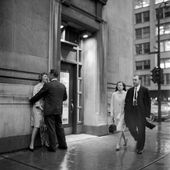 Vivian Maier - l'oeilduphotographe
The French and American photographer Vivian Maier stays a long time as confidential artist because nobody knows her work and no art galleries have exhibited her. She worked as nurse for families ...
https://loeilduphotographe.over-blog.com/2022/06/vivian-maier-2.html